In order to reflect both educational and research functions, the Institute had been renamed as NFC-Institute of Engineering and Fertilizer Research (IEFR). Institute is under the management of National Fertilizer Corporation of Pakistan, which is a subsidiary of Ministry of Industries and production Government of Pakistan, containing large number of industrial facilities, which provides a strong technical back up to the students for practical trainings and internships.
NFC Institute of Engineering & Fertilizer Research (IEFR) plays an admirable role in the agricultural & industrial growth of the city. IEFR has strong relations with the agricultural and industrial management of the city and run away R&D projects with different organizations. Institue has also close liaison with Faisalabad Chamber of Commerce & Industries.
NFC Institute of Engineering & Fertilizer Research (IEFR) Faisalabad is one of the new generations of Pakistani Institution with a progressive and innovative outlook. The Institute is envisaged to grow as a modern center of excellence for research and development in the fields of sciences, engineering and technology.
The IEFR campus is a friendly and sociable campus. Students lead busy and full lives, striking a healthy balance between work and play. Students are active and diverse in their interests. To cater the students diverse interest, there are many societies working in the campus.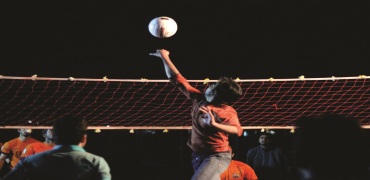 The IEFR campus is spread over 25 acres. It is located on Faisalabad Jaranwala road, adjacent to the Kohinoor and People's Colony, a developed suburb of Faisalabad with shops, restaurants, hospitals and other facilities. In keeping with the Institute's mission, the campus has been carefully planned to provide excellent facilities to students and to create an environment, which is conducive to learning.
Quality Education has always been the prime focus of NFC-IEFR. IEFR Management ensures quality in every dimension and manner whether it is to provide infrastructure and ancillary facilities to students or to develop intellect in them.

Visit of Secretary Federal Education